Holistic graphic design for wellnesspreneurs
Are you a therapist, coach, or wellness guru who helps people nourish their mind, spirit, or body?
Have you taken the DIY route as far as you can (or don't even want to start down that road) and are ready to work with a creative partner so you can look and feel professional in your business?
take your business to the next level by taking graphic design off your plate.
i'm holly
Adventurous spirit,
inner work junkie,
artisan foodie,
puppy mama of 2,
artist + entrepreneur
I help the healers and empowerers. The do-gooders and the tree-huggers. The dreamers ready to start doing.
I'm here to be your cheerleader, constructive critic, and most importantly, your creative guide + educator. I take graphic design OFF YOUR PLATE so you can spend your time doing what you were put on this planet to do (and look and feel [in]credible while doing it!).
First off I have to say that from my first moments of conversation with Holly I felt an immediate connection. We talked at length about my hopes for my future, and she was tuned in to my heartfelt desire. She explained her process clearly and made it all so easy. Fancy Fox brought my vision to life…on top of that I have a kindred spirit.
Where are you in your entrepreneurial journey?
"I want to build a strong, recognizable brand. I want to gain clarity around what my business stands for and who I serve so I can really be known for something."
"I'm writing a self-help/self-discovery book. How do I turn it into a professional-looking published book that I can sell and also use to grow my business?"
"I host workshops and programs, and I want to provide my clients with lasting resources, build higher engagement, and increase the value so I can charge more."
if in doubt, start here
before taking your business to the next level, let's make sure you have a solid foundation.
Clarify to Amplify: 4-Day Branding Bootcamp could be a great fit for you if you are a wellnesspreneur ready to show up confidently in your business. This is for you if you love feeling supported and guided every step of the way on a new journey.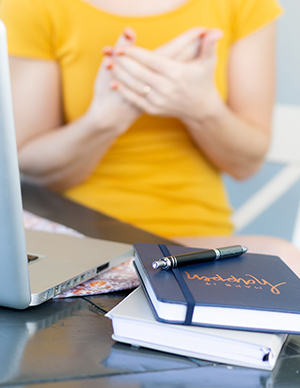 Every moment is an opportunity for a new adventure
Do you think that "brand" is just another word for "business"?
BUSTED!
A brand is so much more—and can do so much more for you—than a business alone. Learn the differences by downloading the guide below, and see how building a brand can transform the way you feel, the clients you attract, and your contribution to the world.
If you're ready to amplify your heart-centered mission, let's set up a time to talk!