Are you able to judge if a client/project is going to be a good mutual fit before you say "yes" to working with them?
 Are you confident in your greater mission and regularly demonstrate it to your audience?
Do you know what makes you unique to work with and therefore sets you apart from any "competition"?
ARE YOU READY TO BE KNOWN FOR SOMETHING?
Clarify to Amplify: 5-Day Branding Workshop is an opportunity for you to set aside time to work on solidifying your brand, so you can be confident in your messaging and marketing, build trust and loyalty with your audience, and attract your raving fans.
I just quit my corporate job to go full time with my coaching business. I've been needing to focus more time and energy on rethinking my own company, so for me, this workshop came at the perfect time to sit down and set aside the time.
Michelle / Momentom Mind, Body & Beyond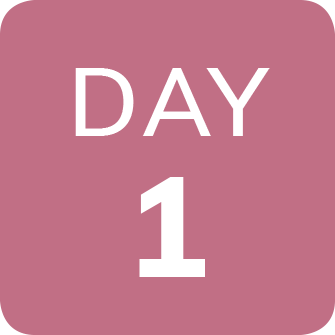 Your Who
We kick off the week with an Ideal Client exercise like you've never done before. You will end KNOWING exactly the type of clients and offerings you love and the ones you are going to say "no" to from now on.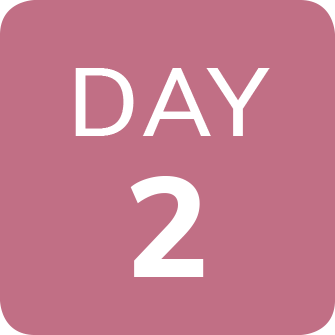 Your Why
A strong brand—a brand that people resonate with and are proud to represent and rave about—has a genuine, visible passion for something bigger than the thing it sells. This is what people really care about (and pay for).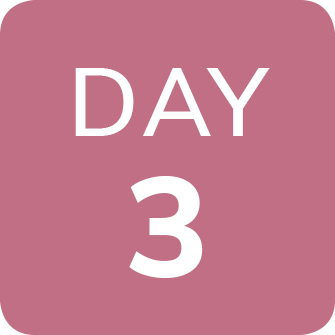 Your How
We uncover your unique formula for how you operate your business and the experience you provide to your customers. HOW you want your clients to feel. HOW you make a tough decision. HOW you stay in alignment.
Your Name + Tagline
These are likely the first things people see when they are introduced to your business. A well-crafted tagline piques your ideal client's interest to learn more about you.
Your Look + Feel
A solid foundation doesn't do much if no one wants to come in the house. Together, we will evaluate how all of your business materials look. Are they aligned? Do they generate trust?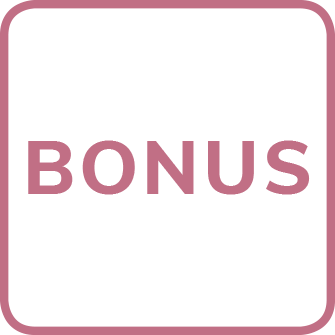 1×1 feedback call
After the workshop, you will have an opportunity for one-on-one time with me to talk about your experience, ask questions or do some additional workshopping, and get help with your next steps in shaping your clear + confident brand.
Oh my gosh, I loved it. All of these different things have been moving toward me and me toward them over the last couple of years. I had all of these ideas jumbling around in my head and this was exactly what I needed to find clarity.
Brenna / Aham Love Yoga
what's included?
• A hard copy Brand Identity Workbook to put your ideas in a place you can see, reflect, make connections, and notice patterns
• 5 live Zoom meetings for guidance, accountability, sharing, and feedback
• Private community Facebook group to post homework, make friends, and watch replays
• Post-workshop 1×1 Feedback Call to talk about your experience and next steps
This workshop was really helpful on gaining clarity around my business. It's really cool to know that although my business is evolving, the core is always the same. Being able to have this workshop experience and get to come away with so much value was amazing.
Katie / KR Connections
Next WORKSHOP
Monday, October 11 – Friday, October 15, 2021
Daily live Zoom calls at
9am PST | 10am MST | 11am CST | 12pm EST
90 minutes
Registration for the next Clarify to Amplify Workshop is not yet open.
Join the wait list below to be notified when registration opens.
Holly Norian is a Brand Identity Specialist, Graphic Designer, and Entrepreneur. Through her business, Fancy Fox, she helps therapists, coaches, and wellness gurus go beyond having a business, to having a brand that deeply resonates with their audience, not only generating sales, but also loyalty and trust. Holly has helped dozens of wellnesspreneurs take their business to the next level so that they can attract and retain great-fit clients and spend more time lit up and doing what they love.